We've adjusted the account opening process. Click here to learn more or reach out to your Regional Consultant.
Modern Solutions for Modern Times
Today's annuities are effective tools that help you address clients' shifting priorities and a variety of financial planning obstacles. Discover how they may help strengthen client portfolios, while also creating opportunities to enhance relationships.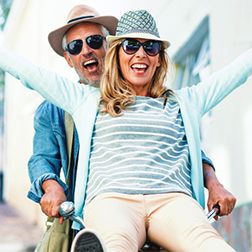 That feeling when it's payday...but in retirement
A clear picture of what's impacting the market – and client portfolios